Epson ERC-38B 30B 34B ribbon cartridge black Black carbon ribbon tap
Item specification : :

Epso

n
ERC-38B 30B 34B
ribbon cartridge black
Black carbon ribbon tap
ERC 38B 38 ERC 30B 34B
Color : Black
Remarks : New original
Quantity : 10 pieces

Epso

n
ERC-38B 30B 34B
ribbon cartridge black for Epson Micros Olympia Panasonic receipt printer

Brand name: Epson
Compatible with :
TM-U220A U220B U220D TM-U200A U200B U200D
TM-U210A U210B U210D TM-U230 TM-U210AR
TM-300A 300B 300C 300D U300A U300B U300C U300D
ERC-30 / ERC-34 / ERC-38 Ink Ribbon Cartridge
Epson 270 Epson 300 D Epson ERC-30
Epson ERC-34 Epson ERC-38 Epson M 115 A TM-U375
Epson M 119 Epson M 119 B Epson M 119 D Epson M 133 A
Epson M 17-JB Epson M 188 B Epson M 270 Epson M 52-JB
Epson M 63-UA Epson TM-200 UB Prep Printer
Epson TM-267 II Epson TM-270 Epson TM-270 II Epson TM-300 A
Epson TM-300 B Epson TM-300 C Epson TM-300 D Epson TM-300 PD
Epson TM-300 Series Epson TM-U200 Epson TM-U200 A Receipt & Journal
Epson TM-U200 B Kitchen Receipt/Ticket Epson TM-U200 D Epson TM-U210 B
Epson TM-U210 D Epson TM-U220 Epson TM-U220 A Epson TM-U220 B Epson TM-U220 D
Epson TM-U230 Epson TM-U300 D Epson TM-U300 Receipt Ptr Epson TM-U325 Validation/Receipt Ptr
Epson TM-U370 Epson TM-U375
Epso

n
ERC-38B 30B 34B
ribbon cartridge black for
Samsung Sharp Siemens
receipt printer
Micros 1200 W Micros 1300 W Main Micros 1320 W Main Micros 1370 W Main Micros 1390 W Main
Micros 1700 Main Ptr Micros 2415 W Main Micros 2700 Receipt & Journal Ptr Micros 4000 W
Micros 400-344 Main Ptr Micros 4300-395 Main Ptr Micros Autocut 2000
NCR 7455 NCR K910 Journal Ptr Nikko NK-400 Norand 4810
Olympia ADP-300 Ticket Ptr Omniprint OM-100 Omniprint OM-200 Omniprint OPC-200
Panasonic JS-7000 Main Panasonic JS-7500 Remote Panasonic JS-8000 Remote Ptr
Panasonic JS-9000 Remote Ptr Panasonic PM300 Panasonic PM308
POS-X XR210
Samsung SRP-270 Samsung SRP-275
Sharp ER-2975 Sharp ER-3210 Sharp ER-A750
Siemens 70 Beetle Printer Siemens Beetle 70
SNBC BTP-M280
TEC RE-2000 Slip TEC RE-2500 Slip Ptr TEC RE-3000 Slip Ptr TEC RE-3500 Slip Ptr
Towa ET 1420
Woojin ADP-200 Woojin ADP-300 Woojin ADP-400
Epson Kitchen Printers, Samsung SRP-270, SRP-Samsung 275 and Point of Sale Printers
Nu-kote Model NUKBM506 Black Ribbon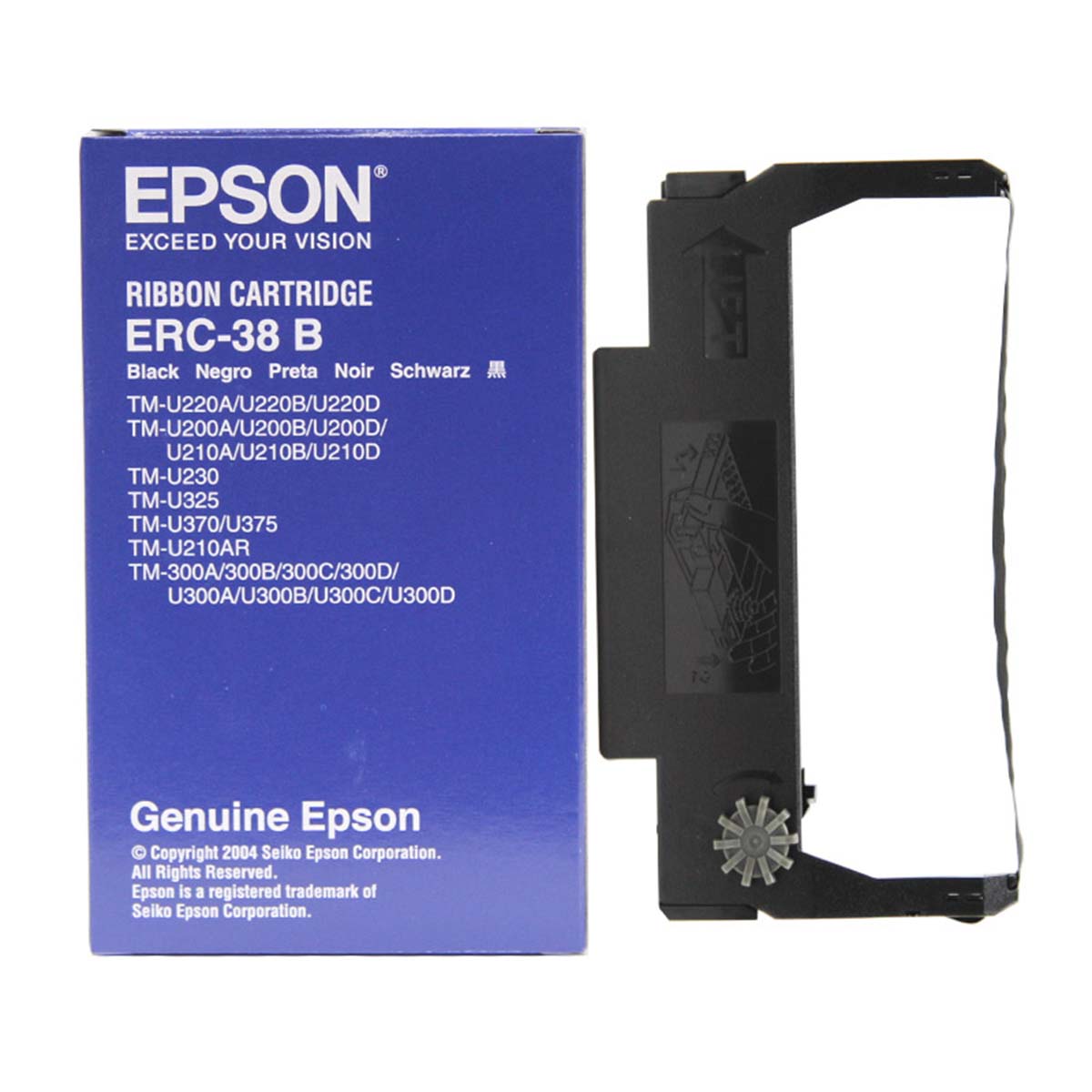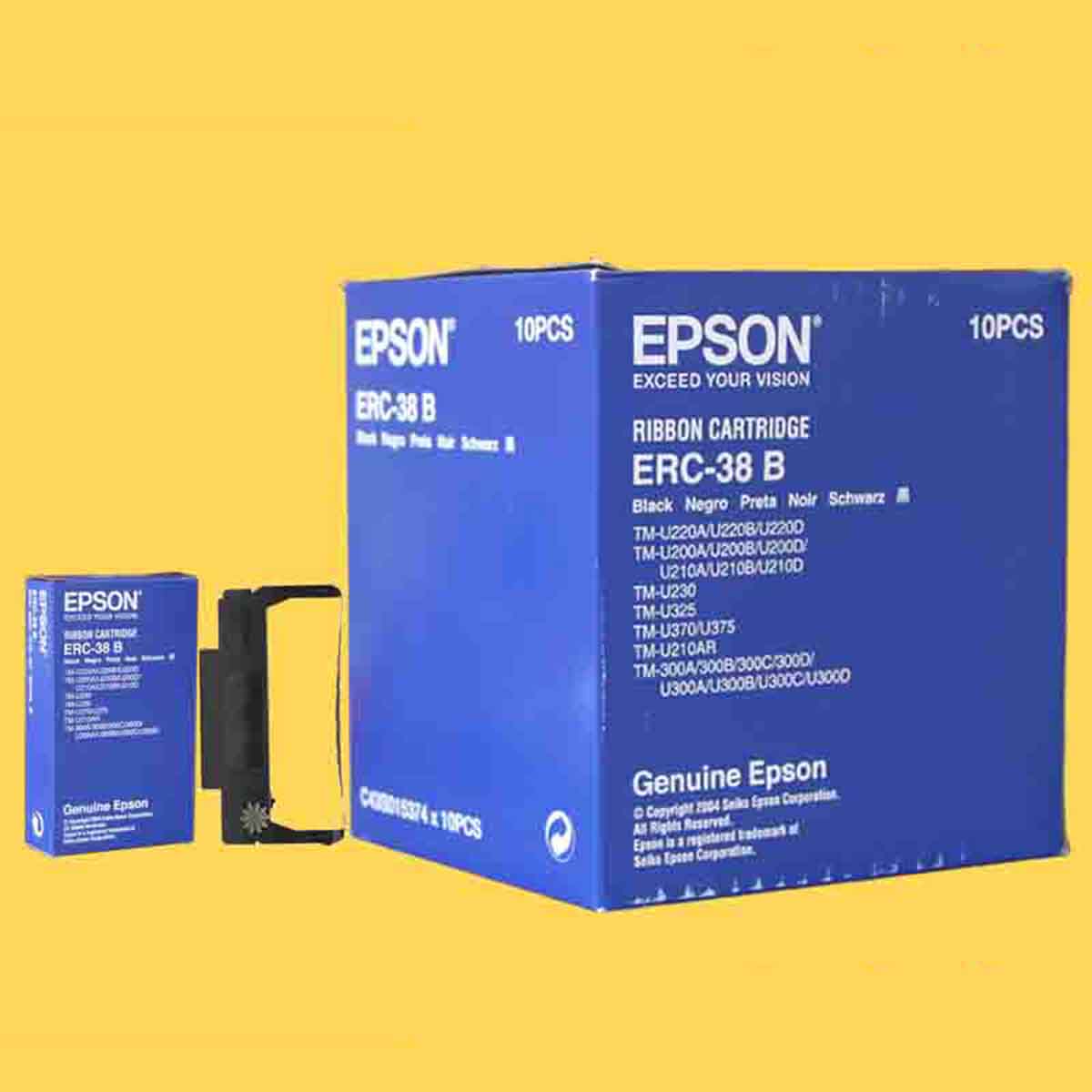 Shipping Information : :
All the package delivery from Hong Kong or Chinese Mainland within 24 hours after payment confirmation.
The item will be sent out by the following options
1,Expedited shipping by DHL / FedEx / UPS / TNT
North American / EU / Australia / New Zealand / Asian / Middle East / South African ---- 4 to 7 working days.
2,Standard Shipping by Hong Kong Post ,ePacket ,DHL eCommerce ,Singapore & China Post Air Mail ...
North American / EU / Australia / New Zealand / Asian ---- 10 to 29 working days .
Latin America / South America / Africa / Russia & Brazil ---- 30 - 60 working days
There are no shipping services on weekend and public holidays . We are not responsible for customs delay, duty or taxes incurred.
Attention :
Expedited Shipping to Russia by EMS ; Expedited Shipping to Brazil by Fedex or EMS , the CPF number is required .
Customer Service : :
Any question before or after order ,please send us a message or E-mail us ,because of time zones are different , we will answer you within 24 hours .