Vinyl cutting plotter CB09 cutter CB09UA-5 blade CE6000 cutting plotter
Item specification : :

Vinyl cutting plotter
CB09
cutter
CB09UA-5
blade
CE6000 cutting plotter
You are buying box of CB09UA 5 blades for Graphtec vinyl cutters. If you are not sure if this blade is compatible to your cutter, please email us a photo of your old blades and we will identify it for you.
Diameter ( clamp ): 13.5 mm.
Diameter ( blade ): 0.9 mm.
Length ( clamp to down ): 31.5 mm.
Blade size: 19 mm±1 ( Length) x 0.9 mm (diameter).
60 degree is for large designs
45 degree is for general designs
30 degree is for small and fine designs
Graphtec vinyl cutter CB09UA blade 30° 45° 60° CE6000-40-60 120 plotter
The 45 degree blades are the best at cutting little letters and shapes great with reflective vinyl and magnet material.
Blade size: 19 mm(Length)x 0.9 mm (Diameter)
The knife point is made of Super ultrafine Cemented Carbide, so its hardness is higher, its strength is greater, its abrasion resistance is better, and it is sharper.
Blade type: CB09
High quality and extra long life.
Quantity : 5 pieces ( in one box )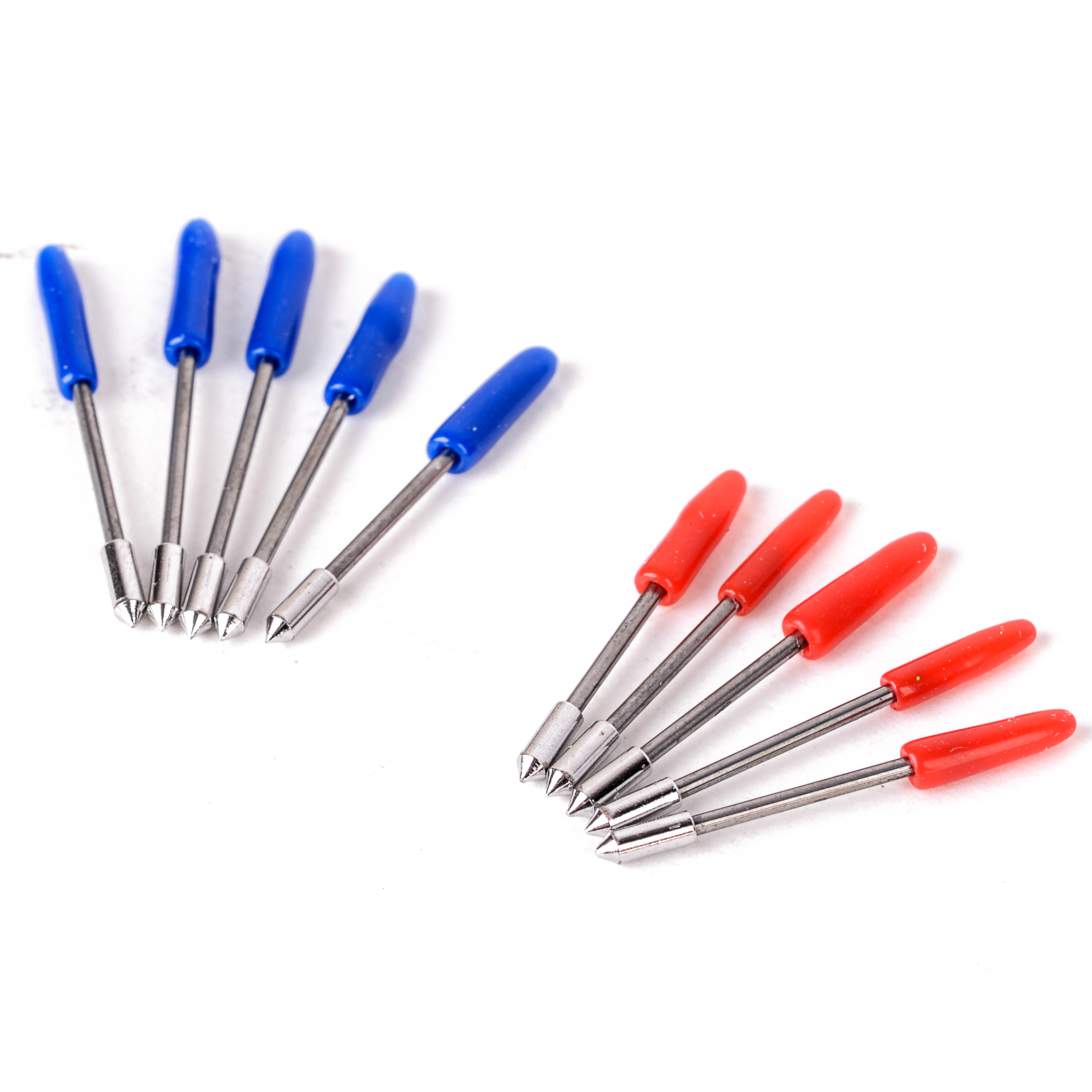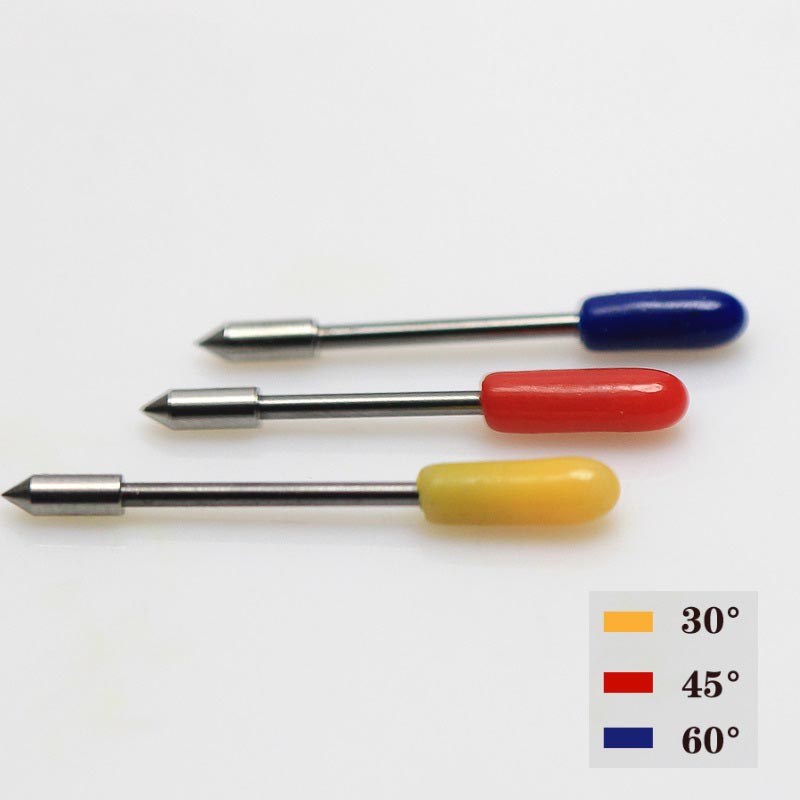 Shipping Information : :
All the package delivery from Hong Kong or Chinese Mainland within 24 hours after payment confirmation.
The item will be sent out by the following options
1,Expedited shipping by DHL / FedEx / UPS / TNT
North American / EU / Australia / New Zealand / Asian / Middle East / South African ---- 4 to 7 working days.
2,Standard Shipping by Hong Kong Post ,ePacket ,DHL eCommerce ,Singapore & China Post Air Mail ...
North American / EU / Australia / New Zealand / Asian ---- 10 to 29 working days .
Latin America / South America / Africa / Russia & Brazil ---- 30 - 60 working days
There are no shipping services on weekend and public holidays . We are not responsible for customs delay, duty or taxes incurred.
Attention :
Expedited Shipping to Russia by EMS ; Expedited Shipping to Brazil by Fedex or EMS , the CPF number is required .
Customer Service : :
Any question before or after order ,please send us a message or E-mail us ,because of time zones are different , we will answer you within 24 hours .